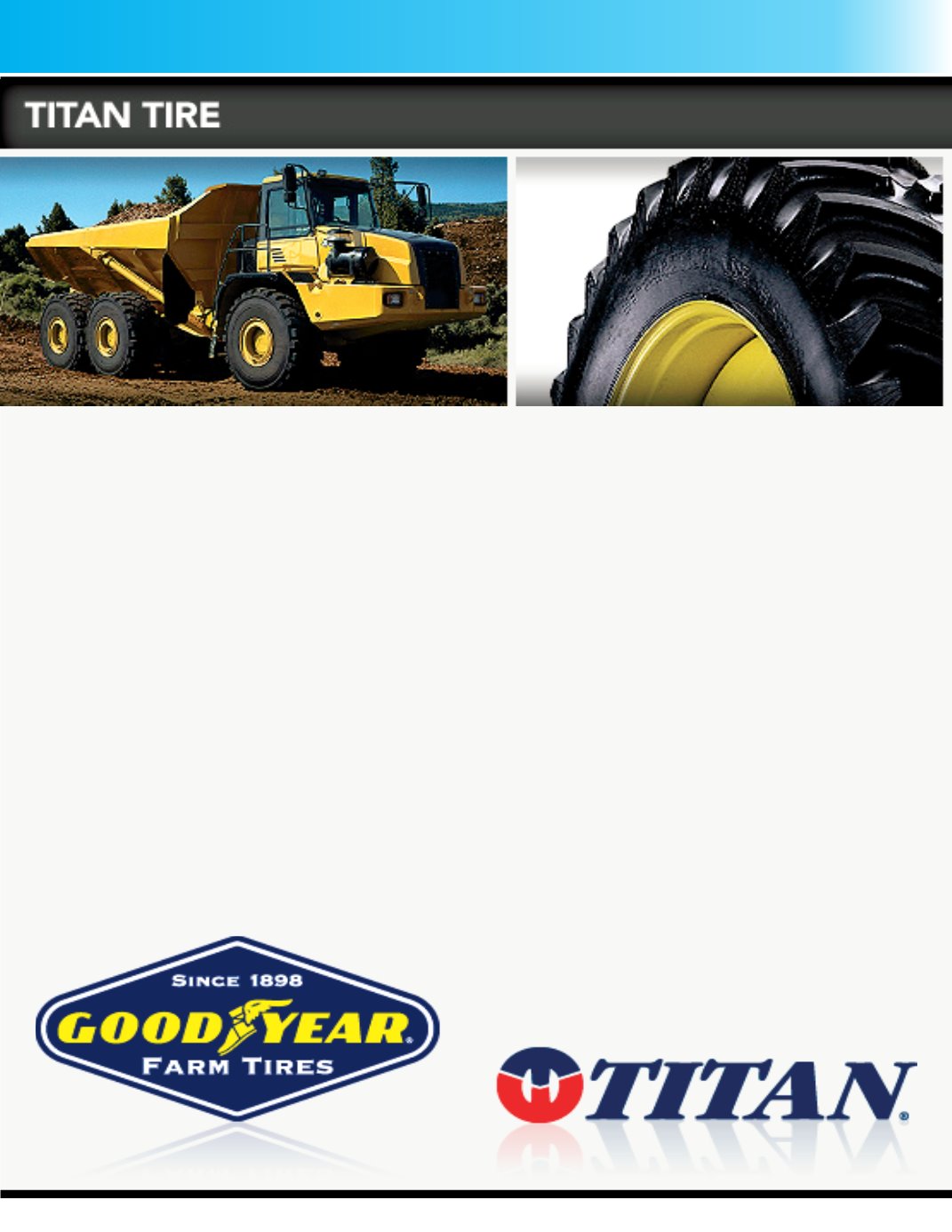 Titan Tire Corporation, a subsidiary of Titan International, Inc., is
North America's third largest manufacturer of off-highway tires. Titan's tire
production facilities are located in Freeport, Illinois, Bryan, Ohio, and Des
Moines, Iowa, which also serves as the headquarters for the tire group.
The world's leading OEMs, including John Deere, AGCO, Case, New
Holland, Caterpillar and Kubota, depend on Titan's quality craftsmanship,
unique tread designs and excellent durability for all types of off-highway
Titan is the only major manufacturer that focuses on off-highway tire
production and our manufacturing capability is highly diversified. Our
plants are equipped to produce tires in sizes ranging in wheel diameter
from six to forty-two inches. Applications include agricultural, construction,
industrial and all terrain vehicles.
32
OTR, TRUCK & SPECIALTY TIRES
Titan / Goodyear OTR & Farm Tires
| (239) 394-6099 phone | (239) 394-5388 fax | (800) 526-0049 toll free