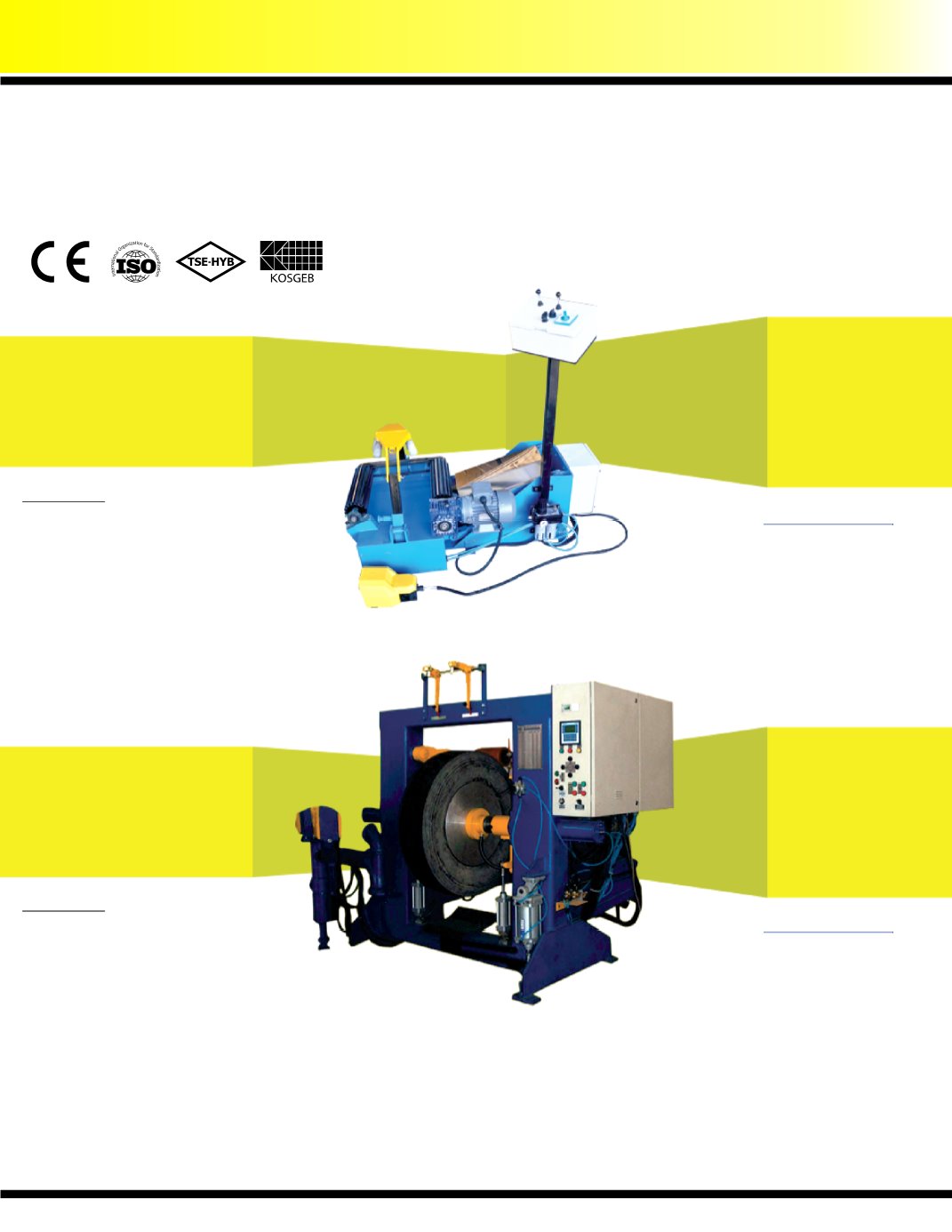 34
RETREAD SHOP EQUIPMENT
Precure Retread Shop Equipment
| (239) 394-6099 phone | (239) 394-5388 fax | (800) 526-0049 toll free
Retread Equipment
Taray International Corporation offers a full line of state-of-the-art, European manufactured retread equipment.
All machinery can be customized with specific requirements including painting & branding.
Taray International retreading engineers are also available for design, installation & startup services.
Tire Inspection
Machine
TAR-600
FEATURES
- Two speed / Bi-directional rotation
- Pressure requirement: 8bar
- Made in Turkey (European Standards)
SPECIFICATIONS
PLC Controlled
Buffer
TAR-2500
FEATURES
- Automatic computerized buffing
- Operational capacity: 16" to 24"
- Max. tire overall diameter: 140cm
- Min. tire overall diameter: 60cm
- Max. buffing radius: 2500mm
- Min. buffing radius: 250mm
- Pneumatic tire transportation system (lowering and removing)
- Adjustable rotation and buffing speed
- Buffer motor: 18.5 KW 3000 cyclic
- Includes plates for 16" to 24"
- Pressure requirement: 9bar
- Made in Turkey (European Standards)
SPECIFICATIONS