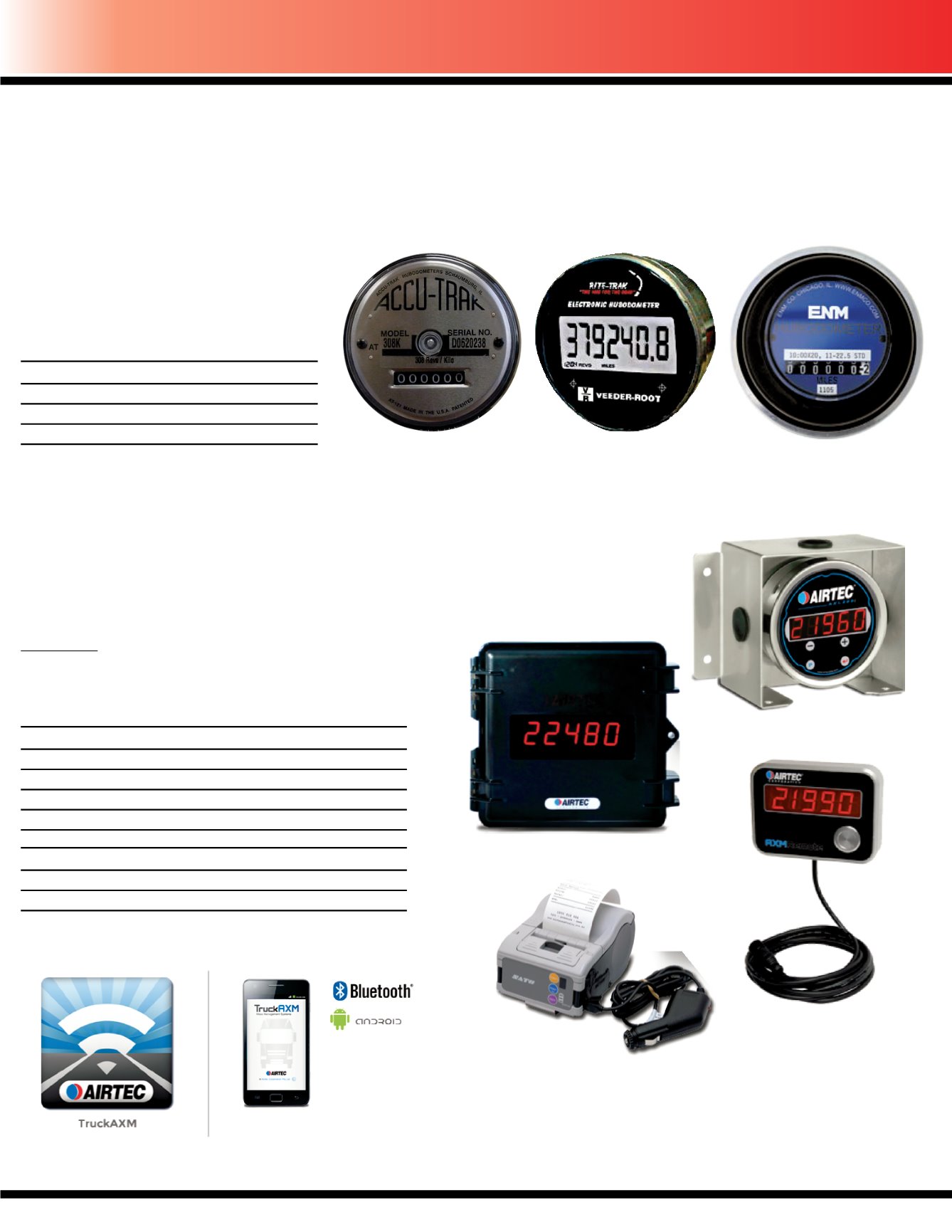 25
MONITORING SYSTEMS
Hubodometers, Axle Load Indicators
| (239) 394-6099 phone | (239) 394-5388 fax | (800) 526-0049 toll free
WHAT IS A HUBODOMETER?
A robust, sealed device that is attached to a commercial truck or trailer axle to record miles or kilometers.
WHY USE A HUBODOMETER?
A Hubodometer is the least expensive, most accurate way to record miles or kms.on a truck or towed vehicle.
Some versions even record acres for agricultural use.
WHY RECORD MILES OR KILOMETERS?
* Distance-based lease payment
* Scheduling preventative maintenance
AXLE LOAD INDICATOR
The AXL Axle Load Gauge is designed for trucks or trailers fitted with airbag suspension
and provides a reliable and accurate solution to displaying the load on each axle group.
Suitable for Kenworth Trucks and Traliers with dollies that have dual level ride height valves.
BENEFITS
- Minimize your risk of overloading
- Reliable and accurate technology
- Improve your poroductivity
HUBODOMETER
Catalog # Description
** Mounting kits also available
Measure
Catalog # Description
AXL200 Axle Load Indicator
AXL202 Axle Load Indicator
AXL300 Axle Load Indicator
AXL302 Axle Load Indicator
Enclosure
Sensors
89AXMRC-1001 Axle Load Indicator Remote Display Unit
Axle Load Indicator Remote Display Unit
Catalog #
Description
* Ask about our available android
app & device for Bluetooth monitoring.