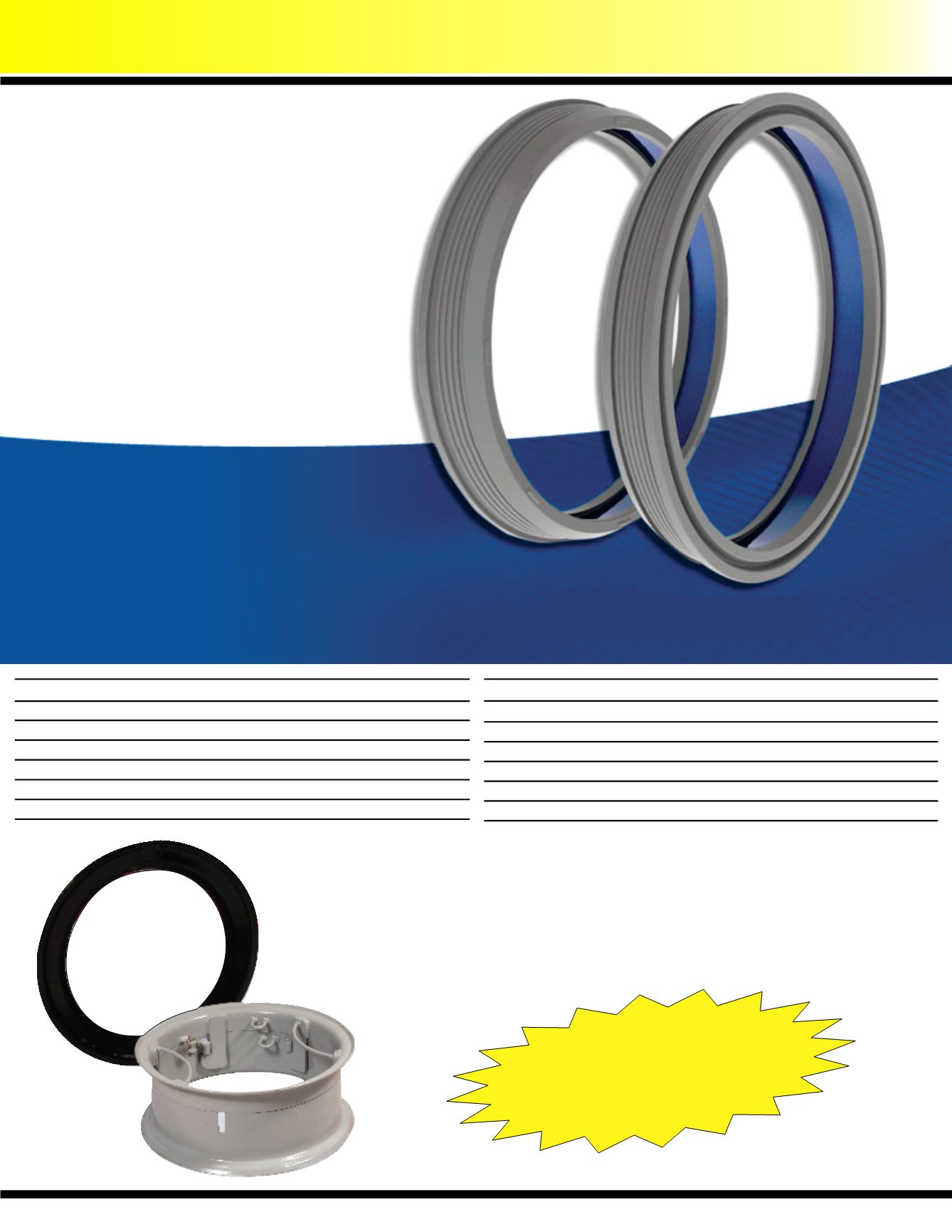 20
CURING SYSTEM PRODUCTS
Sureseal Rimless Curing Rings, Taray Advantage Curing Rims
| (239) 394-6099 phone | (239) 394-5388 fax | (800) 526-0049 toll free
Presti SureSeal Rimless System is superior by design.
SURESEAL RINGS
The SureSeal Rubber Ring has a seamless molded
rubber interface which form fits the bead area of the
Designed to be 100% compatible with the industry's most
popular rimless system and out performs the competition in
both low and high temperature systems.
The SureSeal Rimless System increases productivity, envelope
life and our customers' bottom line.
Increased Envelope Life.
The rubber interface and the
integrated J-hook saddle protect the envelope from
premature failure caused by pinching.
More Profitable.
Presti's SureSeal Rimless System
increases productivity, tire quality and envelope life.
The result? Real savings and increased profitability.
Longer Lasting.
In independent curing tests, the
Tripoint SureSeal Rimless System has a proven a
production life 1-2 times longer than that of current
rimless systems in the marketplace.
Catalog #
Description
Size Range
Units
Shipped
Rubber Rings 17" - 17.5" * 1 set (2 rings)
SR-225/220 Rubber Rings 22" - 22.5"
SR-245/240 Rubber Rings 24" - 24.5"
Metal Bands 16" - 16.5" *
Metal Bands 17" - 17.5" *
* special order size - minimum orders will apply
Catalog #
Description Size Range Units
Shipped
Taray International carries a full line of curing rims & flanges for rim-type
Please contact our sales staff for a full listing of rim sizes & availability.
Advantage Curing Rims & Flanges