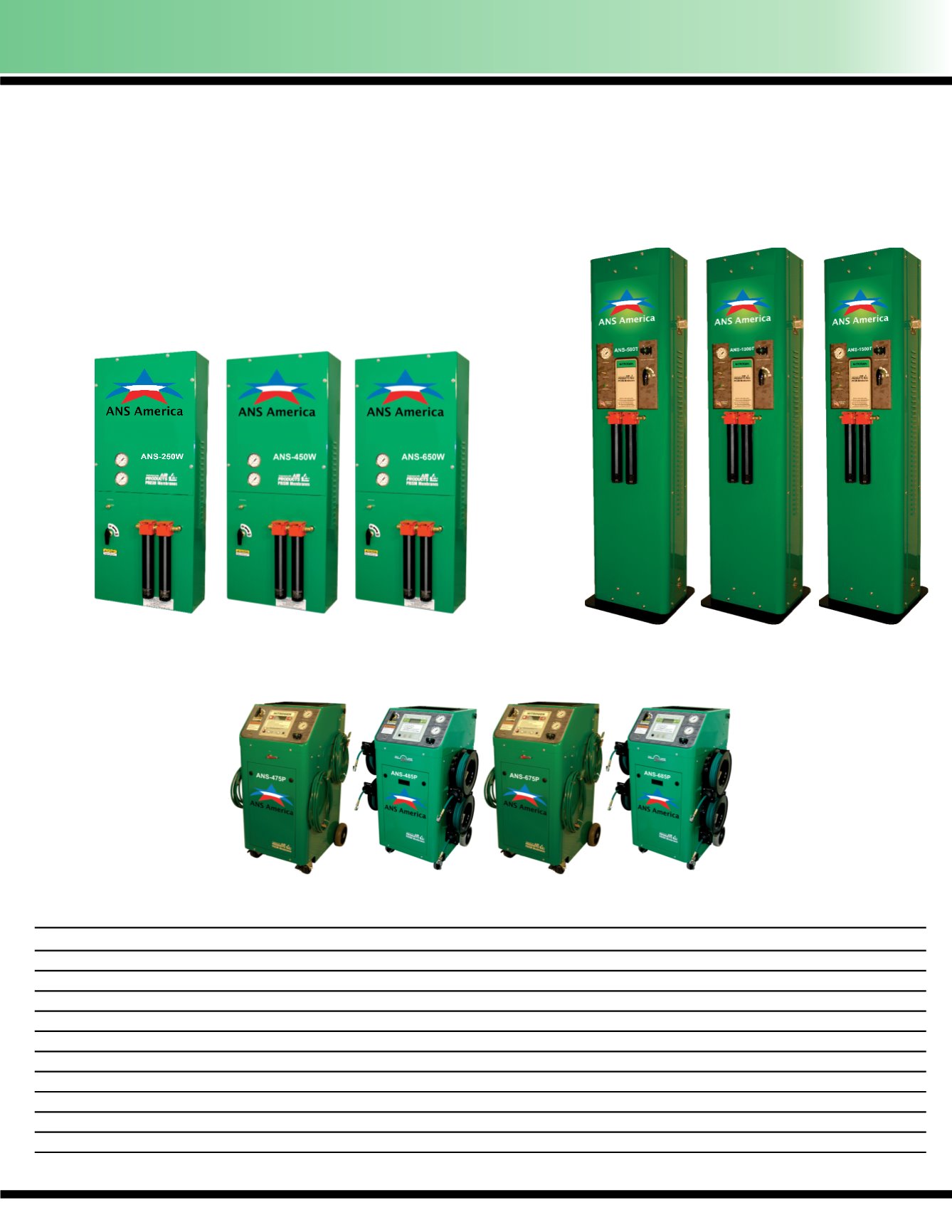 22
Nitrogen Inflation Systems
Wall Mounted, Tower Based, Portable Nitrogen Generators
| (239) 394-6099 phone | (239) 394-5388 fax | (800) 526-0049 toll free
ANS America Nitrogen Systems
ANS America is a leading supplier of nitrogen inflation systems to the automotive industry. Built upon years of successful
development, the Advantage Nitrogen System from ANS America has been a proven leader in the nitrogen community.
Our team of knowledgeable and helpful industry leaders strive to provide the best product and service solutions to suit every
customer's individual needs. We understand that not every client is the same, therefore, we custom design specific solutions for
each customer which meets their expectations.
Combined with cutting edge products and services, ANS America brings over
40 years of industry experience. Our company goal is to forge a long-term,
successful relationship with our clients while supplying industry leading
Wall-Mount Membrane Systems
Tower-Based Membrane Systems
Portable Membrane Systems
Catalog #
Design
Description
Technology
Output
Input PSI
Storage Tank
Auto-Inflator
Hose Reel
Markets (up to)