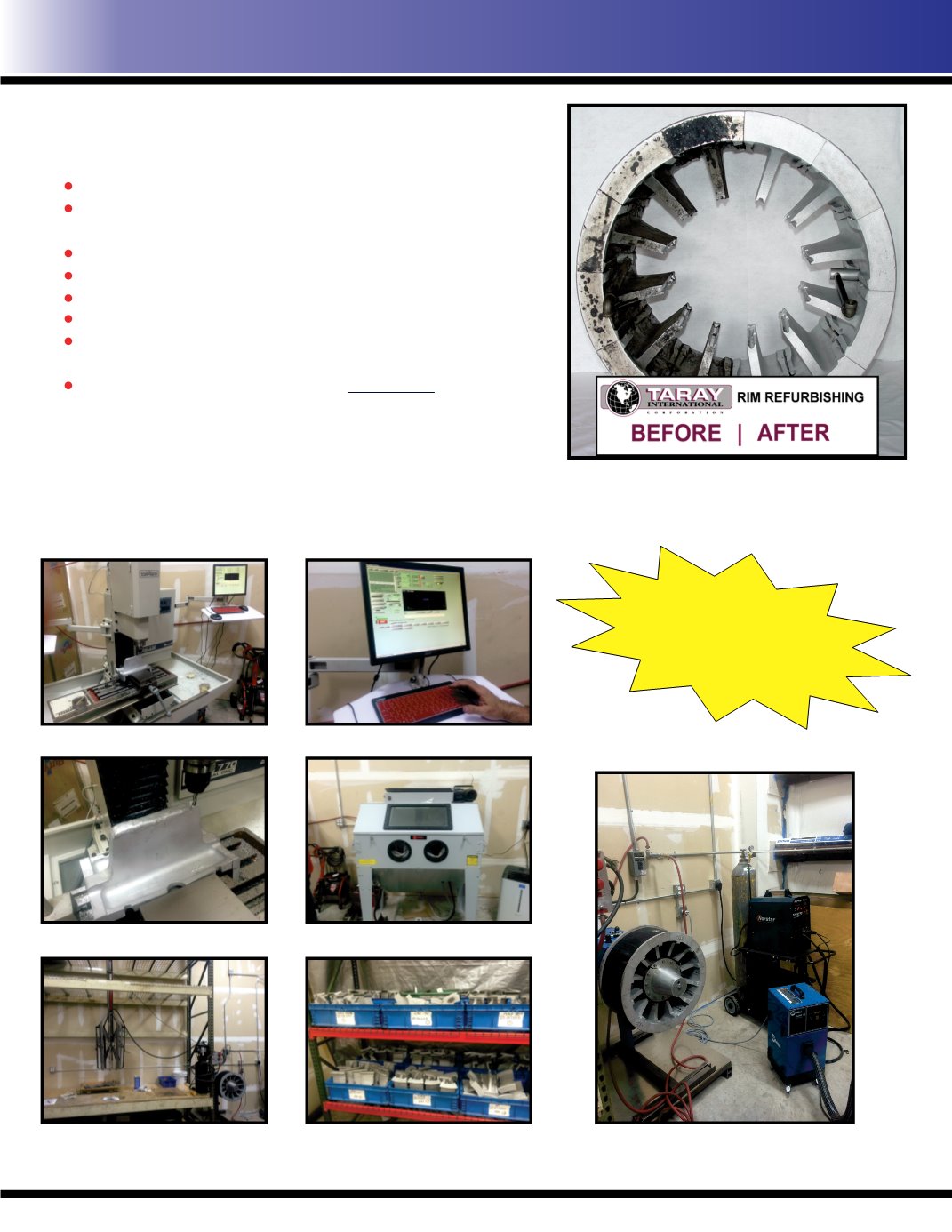 51
SPECIALTY SERVICES
Expandable Rim Refurbishing
| (239) 394-6099 phone | (239) 394-5388 fax | (800) 526-0049 toll free
Expandable Rim
Refurbishing & Trade Program
Complete Expandable Rim
Refurbishing Facility
OFFERING QUICK
TURNAROUND TIMES
Refurbished to new rim specs.
All segments are welded & re-machined.
All worn fittings are replaced as needed.
All belts are replaced.
Rims are tested for medial & lateral run-out.
Quick turnaround times - usually refurbished
and returned within 1-week.
All domestic freight costs are PREPAID.
Rims are dismantled and sandblasted to like new
finish.
BRAND NEW
CNC FACILITY
Computer controlled refurbishing
Precision return to factory specs
Sandblasted to like-new finish
In-stock segments for quick turnaround
Rim testing station used to check
for proper operation after refurbishing