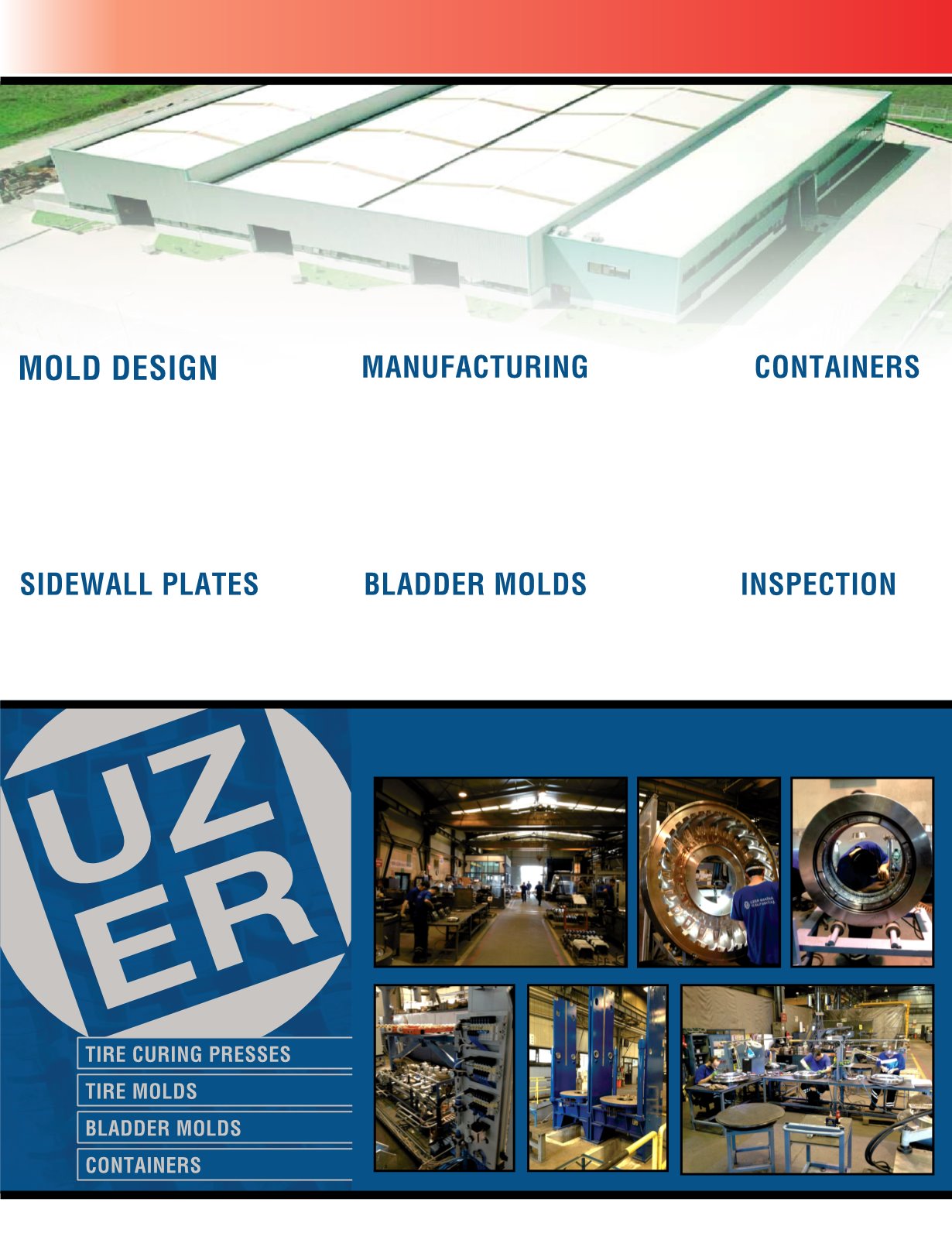 49
MOLD, CONTAINER & PRESS MANUFACTURING
Custom Mold, Container & Press Manufacturing Center
| (239) 394-6099 phone | (239) 394-5388 fax | (800) 526-0049 toll free
EXCLUSIVE PARTNER
Our factory is a well experienced bladder
mold manufacturing center for Auto Form
and Bag-O-Matic type of curing bladders
in different sizes from passenger to OTR.
We use 4-axis CNC machines for
engraving all kinds of lettering and
various styles of serrations on sidewall
For the best quality of our products,
inspections are executed by digitally
controlled CMM inspection machines
and computer aided special tire
mold run out control machines.
Utilizing state-of-the-art software
design, provides us a seamless
transfer of solid model date to
CAM systems and results in a
reasonable reduction in the
product development cycle.
Integration of CAE to this
We prepare 3D solid models of tire & tread segments by using high level
programs for both CAD & CAM design prior to mold manufacture. The
direct engraving method with simultaneous 5-axis CNC technology
is the standard manufacturing method utilized in the factory. Tread
segments for winter designs are also manufactured with an aluminum
casting method. We use the direct engraving method for AG molds as well.
Capacity of our 5-axis CNC machines in terms of max outside
diameter is 86". Our facility also uses a special lug-insert method
for bigger molds. There is no limit to the max outside diameter
We manufacture lubricant free
segmental type of molds in
different constructions & sizes.
We have in-house capabilities
prepare detailed manufacturing
drawings for our clients.