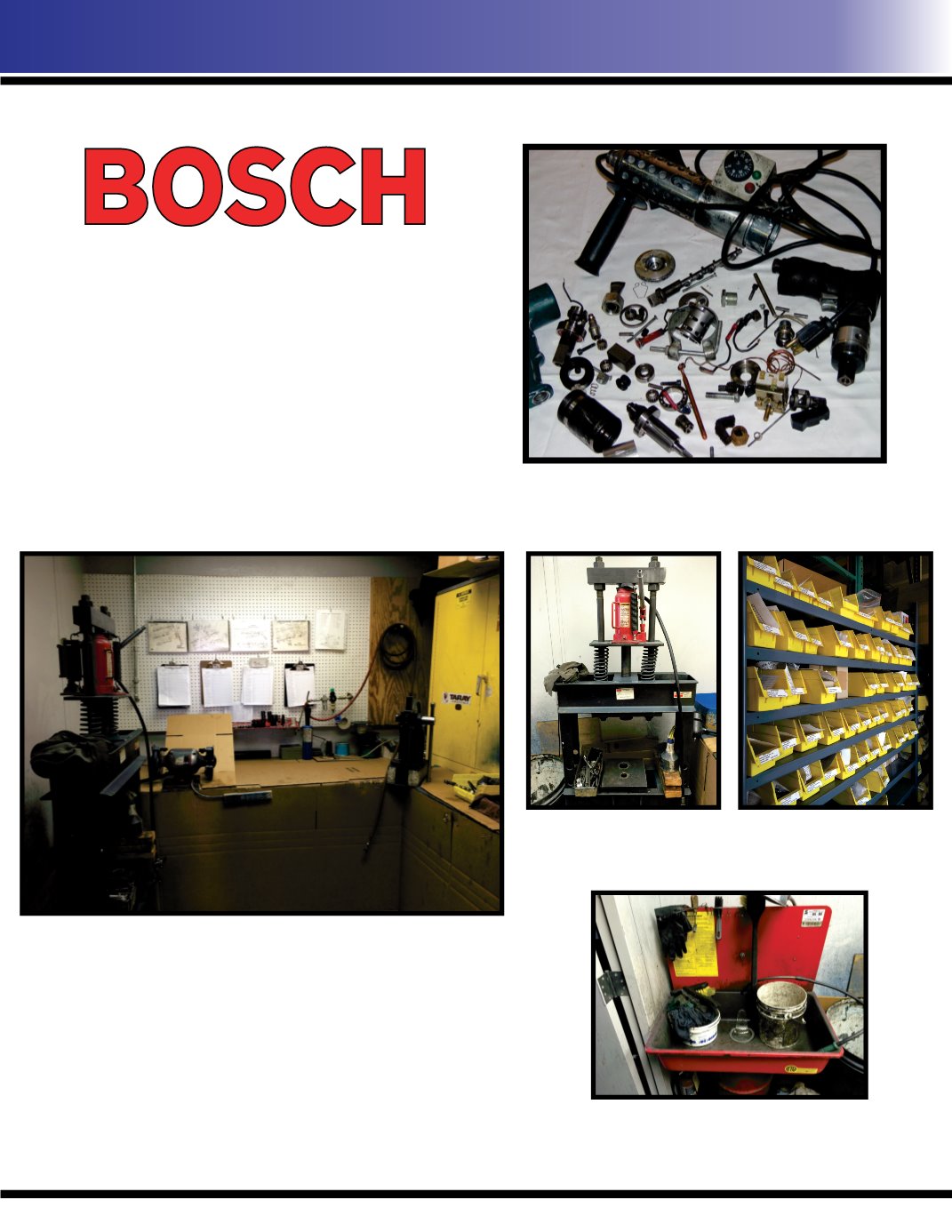 Bosch Extruder Repair Center
50
SPECIALTY SERVICES
| (239) 394-6099 phone | (239) 394-5388 fax | (800) 526-0049 toll free
FACTORY TRAINED EXTRUDER REPAIR FACILITY
In-House Extruder Repair &
Loaner Program
In-House Factory Trained Extruder Repair Technicians.
Fully Stocked Parts & Accessories Shop.
Quick Estimate, Repair & Shipping Turnaround Times.
Available Loaner Stock.
Specializing in :
Mini Extruder
Giant Extruder
Nail Hole Extruder
In-House Extruder Repair
& Loaner Program
Thousands of parts are
always in-stock.
High pressure machines
for extracting rubber-cured
components.
A combination of special chemicals
are used to remove any traces
of cured rubber from the extruders.
Taray International's extruder repair facility is managed by a
full-time BOSCH certified repair technician. Repair quotes
are provided in an expedited manner to help reduce down-time.