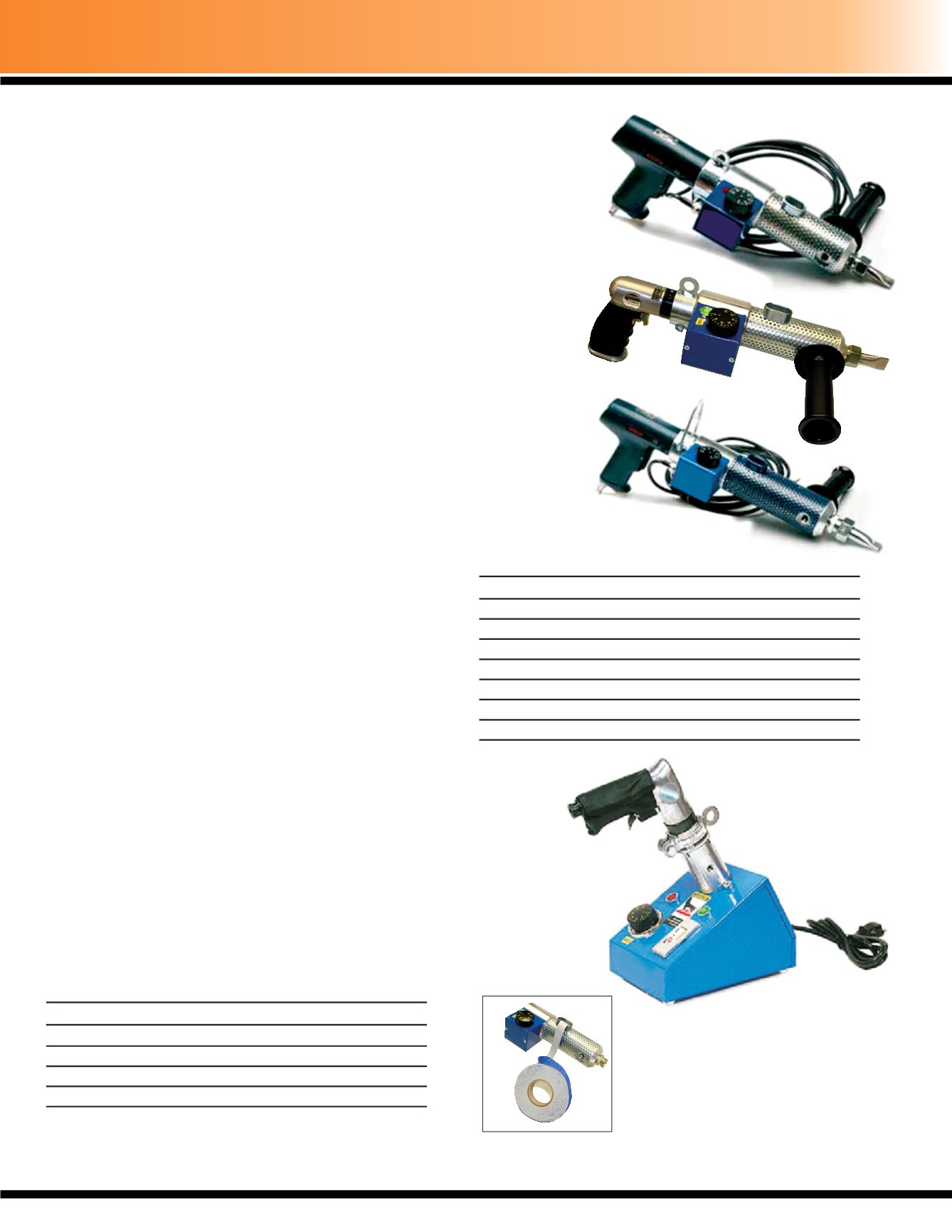 Economy PL Nail Hole Extruder
12082-220 Economy PL Nail Hole Extruder
Advantage HD Nail Hole Extruder
12081-220 Advantage HD Nail Hole Extruder
Catalog # Description
Voltage
Taray Advantage & Bosch Heavy Duty Extruders
Specially designed to fill tire cracks and repairs in the retreading process.
Extruders save working time and ensures complete removal of air bubbles
which allows the repair to adhere perfectly.
12078
12080
12077
Bosch Mini Extruder Model 12078
Advantage Mini Extruder Model 12080
Bosch Giant Extruder Model 12077
Nail Hole Extruder Guns
Taray nail hole extruders are manufactured using the
highest quality materials and processes to provide many
Taray also carries all replacement parts for extruders and provides
in-house repair services including loaner tool programs.
12082
Nail Hole Extruder Model 12081
15850
Catalog #
Description
Bosch Heavy Duty Mini Extruder
12078-220 Bosch Heavy Duty Mini Extruder
Taray / Advantage Mini Extruder
12080-220 Taray / Advantage Mini Extruder
12077-220 Bosch Giant Extruder
Voltage
Advantage Extruder Gun Clean Out Rope
4
RETREADING TOOLS & SUPPLIES
Rubber Extruders And Accessories
| (239) 394-6099 phone | (239) 394-5388 fax | (800) 526-0049 toll free